Browse Library Database [E]
This is our Content Library. Please click on a title below to view the complete webpage.
submitted by: admin on 12/03/2023
This is a very unique and effective application area for WujiTech. As every e-commerce solution is unique, we work with clients on a one-to-one basis to help customize our WujiTech online data tracking software to meet your specific needs. Get in touch with us using the Contact Us link at the top of this page to find out how we can integrate...
---
submitted by: admin on 12/03/2023
WujiTech's value proposition creates more engaged parents, improved teacher performance, and tools to deliver modern, 21st Century curriculum. These three work in support of smarter, more energized students and a more empowered school administration and teaching staff. Computer software environment is the domain of our youth. This is where...
---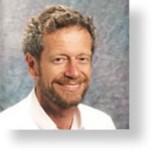 submitted by: admin on 11/12/2014
Erik Peper, Ph.D. is an internationally known expert on biofeedback (applied psychophysiology), holistic health and stress management. He received his BA from Harvard University in 1968 and his PhD in psychology from Union Graduate Institute in 1975. Since 1976 he has taught at San Francisco State University (SFSU), where he was instrumental in establishing the...