WujiDashboard Demo Community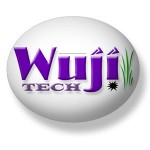 This Community is designed for demo purposes only. It provides limited access to the WujiDashboard and will give you a chance to explore our powerful features including:
Surveys & Assesments with automated responses

WujiBrainwave app seamless Interface

Event & Calendar Management

CMS - Content Management System

Member Management - Managers, Coaches, Clients

Blog & Messaging tools

Newsletter with select database access

Ecommerce Shop with product Revenue Engine
Click on one of the links below to join this Community. If the links do not appear, then you are already a member.
Create your Student Account
Apply to create a Teacher Account