Brainwave Research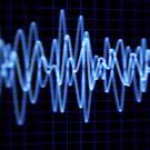 WujiTech is proud to sponsor the Brainwave Research Community, our cloud-based program to help foster research into brain wellness. WujiTech is making our WujiBrainwave app and powerful WujiDashboard reporting and analytics solutions available to qualified researchers and clinicians.
For qualified applicants, WujiTech will provide the following:
1) User Accounts - up to 25 unique Premium Member Usernames for access to the WujiBrainwave app
2) Admin Manager Access - up to 3 Administrator Manager Accounts for your Brainwave Research Community
3) MindMedia Creation - assistance to create and deploy one MindMedia video/audio for use in your research project
4) Tech Support - to assist in the efficient creation of your Community and integration of your research instruments
Please click below to apply so we can begin our dialogue and get your research project started.
Apply to start a Research Project